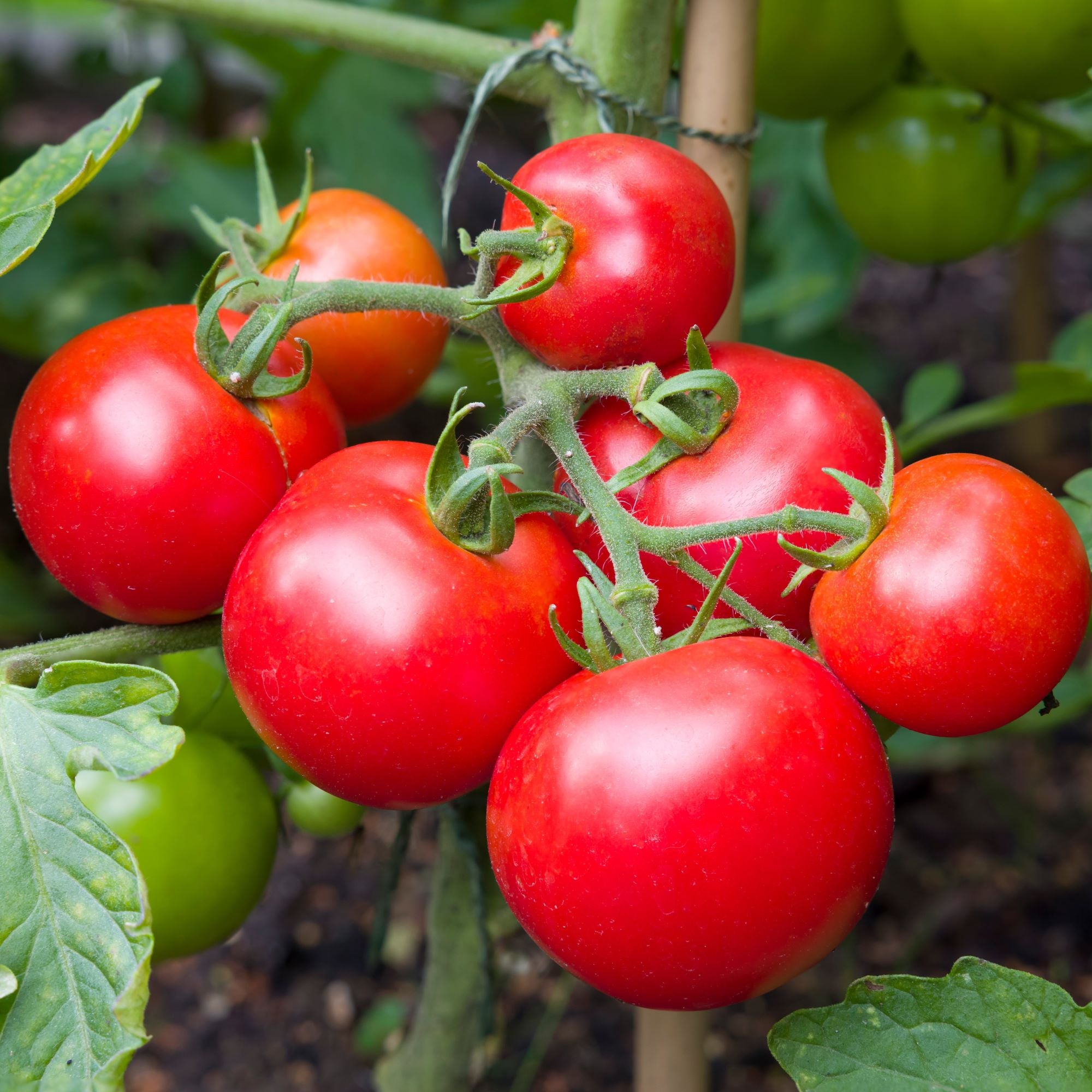 Tomatoes
The taste of summer, growing and picking your own delicious tomatoes is easy to do and you do not need a greenhouse to do it.
There are so many varieties to choose from, indoor and outdoor, beefsteak, plum, cherry and even trailing varieties suitable for a hanging basket.
One of our favourites to grow!