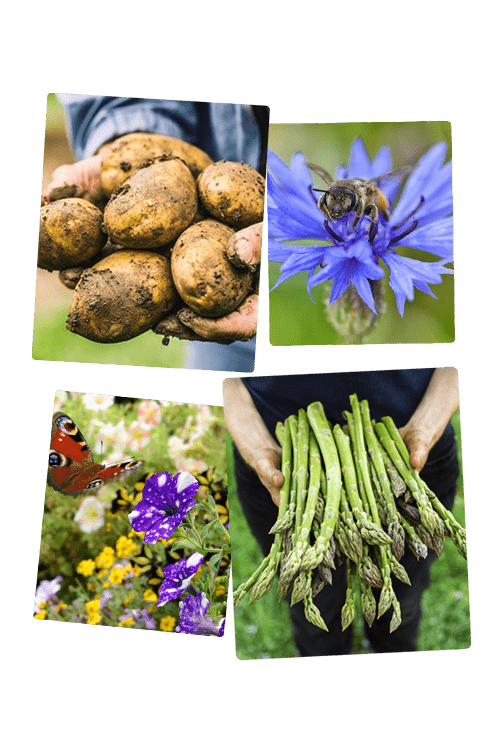 Our story
At Mr Fothergill's, we believe in the power of gardening to enhance lives and nurture a connection with nature
From the stable block of Lillie Langtry's former Newmarket home in 1978, Mr Fothergill's began as a small, family-run business, which has blossomed into a leading name in the gardening industry, with a heritage built on excellence, innovation and unwavering commitment to our customers. Our goal is to provide our customers with a wide range of high quality seeds and plants, along with the expert advice they need to grow them successfully.
The home of Mr. Fothergill's remains at Kentford, Newmarket, although the premises are now significantly different, with purpose-built offices, seed-testing laboratory, packing and storage buildings – plus a seed trial ground and additional sites elsewhere for plant growing and distribution. We've now grown into the leading supplier of seeds across the UK and in over 30 countries.
For over 40 years, we have provided garden centres and shops with high-quality vegetable and flower seeds to enthusiasts, beginners, and seasoned gardeners. Mr Fothergill's also offers vegetable and flower plants, as well as gardening supplies direct to the customer via the website and direct mail catalogues.
Your garden awaits – whether you have a small balcony, large garden or an allotment, or are a beginner or seasoned gardener, we're here to inspire and support you. Explore our comprehensive range of seeds, plants, tools and accessories, and unlock the future potential of your garden. Together, we can help you create a beautiful space, and grow delicious food at great prices.
Join our gardening community
Gardening is more than just a hobby - it's a way of life
Keep up to date with us and dig deep into our social media! Follow us through the seasons for helpful advice, enter our competitions and explore our inspirational content to enhance your gardening knowledge
Join
Explore
Our popular categories