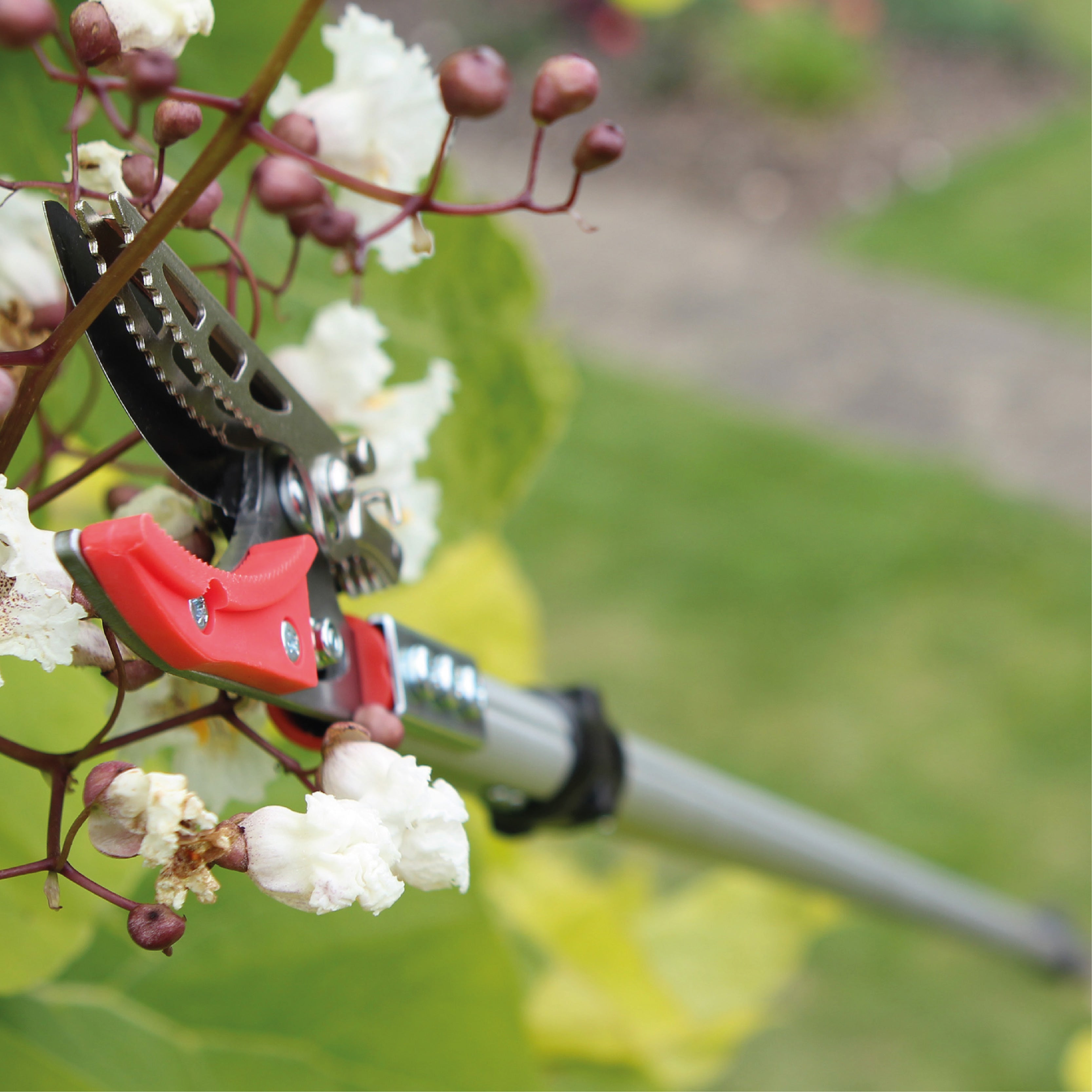 Snappers
The Darlac Snapper is a great gardening tool for reaching all around the garden for pruning, deadheading and collecting fruit.
The smaller sizes can be used singlehanded to reach across beds and borders or to trim soft growth at a distance without treading on plants.
The twin gripper bars will hold stems once cut, making this garden pruning tool ideal for collecting roses or holly while avoiding any prickles or thorns.